When I started my freelance PR journey in 2011, the landscape was much different than it is today. Storytelling has always remained at the forefront of public relations, but the means in which stories are delivered is ever-evolving. Public relations trends are important for communicating with and about professionals and businesses of all spectrums. PR strategies change as technology, consumer demands, employee expectations, and a myriad of other societal actions and perceptions change. Learning to adapt will give your business an edge in the marketplace.
PR campaigns have been highly effective in the digital space, especially within the last ten years. PR departments are incorporating social media into the equation, which opens up various platforms and strategies for each. Marketing and public relations departments are working more closely together than ever before, but they remain two separate entities due to the sheer amount of work that each faces in modern times. Companies are already beginning to hire influencers as social media managers in their own role, instead of marketing professionals. It makes sense. If a company can see how well an influencer has grown and curated their own social media accounts, there is a preempted confidence in that person's capabilities and a less risky hire. On the contrary, it is certainly best to have PR, marketing, and social media separate jobs in your organization as opposed to relying on one person to wear too many hats, resulting in poor outcomes and overworked employees and contractors.
To fully comprehend what PR is, one must first understand what PR is. Let's take a look at the definition.
pub·lic re·la·tions
/ˈpəblik rəˈlāSHənz/
noun
Public relations is the practice of managing and disseminating information from an individual or an organization to the public in order to affect their public perception. (via Wikipedia)
Unlike sales, it is more difficult to measure the impact of public relations because it is not instant gratification. Profits may not increase overnight. PR is "the long game," so lace up your running shoes. PR is messaging. Think about how many times you have to tell a child something before it sinks in-this is a similar equation when trying to understand how much time it takes and the amount of consistency and persistence for a new campaign's message to take hold in the public sphere. PR is what others say and think about your brand. Some ways to measure success are the number of press clippings, media impressions, website analytics, social media mentions, favorable reviews, and simply by asking your customers how they found you.
Let's take a look at some of the latest PR and communications trends to keep your messaging and delivery ahead of the curve.
Virtual and In-Person Events
Creating visionary events that result in newsworthy content is a superpower that PR professionals are incorporating more and more into their strategies. In the past, event planning typically fell under the responsibility of the marketing departments at companies, but that is changing. Connecting clients with their communities for both online and offline and hybrid events will continue to take center stage in the future. Virtual events and hybrid events have proven highly effective, especially in the last two years. We have seen brands send swag gifts to the homes of guests who could not attend a hybrid event to give them the "feeling" of being there while tuning in virtually. There have even been prepared meals sent to those not in attendance at hybrid events to ensure that everyone, both virtually and in-person, guests, could still break bread together. In-person events certainly are not going anywhere, but you cannot overlook the fact that virtual and hybrid events have huge advantages, as well. They are more cost-effective, eco-friendly and free up the planning team's time to focus more on editorial coverage results that last way longer after the curtain closes.
Influencer Relations
Influencers have been on the scene for a while now. Partnering with social influencers is now just as important as traditional media placement. There has been a great deal of misunderstanding about influencers and what they provide, especially amongst small businesses. Small business owners have considered influencer partnerships to be out-of-reach, too costly, or simply a misunderstanding about the role they can play in a brand and their messaging… Here enter micro-influencers. Micro-influencers typically have between 10,000 to 100,000 followers and many can be found in any hometown. This genre of social media stars tends to have a very specific community they have built that can be leveraged with the right brand partnerships. Mom-and-pop companies are beginning to seek out these hometown influencers that align with their ethics in their own communities, and the best part is that they are attainable and affordable. The next level for influencer-brand collaborations will be found in offline community engagement to connect brands and creators face-to-face. This results in building stronger relationships and more trustworthy messaging. Companies are looking for long-term partnerships instead of one-off projects, so these in-person interactions will become massively important for the future of social media campaigns. Brands and influencers can make this fun by hosting parties, brunches, or styled photo shoots for a chance to mix and mingle with one another. This valuable time can be spent building quality connections to strengthen upcoming plans to deliver the best type of messaging for the brands' and influencers' communities.
Paid and Unpaid Media Placement
In the past, paying for media placement was a big no-no in the PR world. However, these days, publications have run into many new challenges. These challenges result in revenue playing a key role in the subjects and brands they cover. It's not always just about an interesting story anymore. If you really want to play the game and succeed in pure volume and top-tier placement, you will have to come up with creative ways for your media partners to earn revenue from your partnership. Advertorials have become popular options. We are also seeing more brands using affiliate links for their media partners as the latest trend. Not just small percentages from ShareASale in the 10-15% range, but higher commission earnings in the 25-30% commission range. Brands have to be strategic about this or it won't work. Affiliate link products for media partnerships should have affordable products with many, many amazing reviews to ensure the affiliate will actually profit. There are still many earned media opportunities out there, but top-tier publications may be out of reach or quite difficult to land for unpaid editorials. One way to reach top-tier publications through earned media is to pitch exclusives. This takes much forethought, patience, and strategic planning. Ask yourself… Why would a publication care about an exclusive? Make your campaign and pitch as robust and interesting as possible.
Corporate and Social Responsibility
Consumers are keeping a more critical eye now than ever on the brands they choose to buy from. Not only that, but the labor market is demanding more compassionate corporate responsibility on many levels. According to Cone Communications polls, 90% of consumers would boycott a company if they learned of irresponsible or deceptive business practices. On that same note, 91% of global consumers expect companies to do more than make a profit but also operate responsibly to address social and environmental issues. Companies should strategize with their PR departments on the best approach, causes to support healthy corporate culture, making eco-conscious strides, and how they will communicate these achievements with the public through messaging.
Over the years, I have seen so many masterful ways to create a buzz by some of the best in the industry. Trends change as the wind blows, so staying up-to-date on what matters right now and in the near or even distant future must always be considered. Media moves at lightning speed, attention spans are short, and digital is here to stay. Public relations departments, consultants, and agencies are paramount to include in a brand's creative team, and that doesn't seem to be changing.
ABOUT Meredith Corning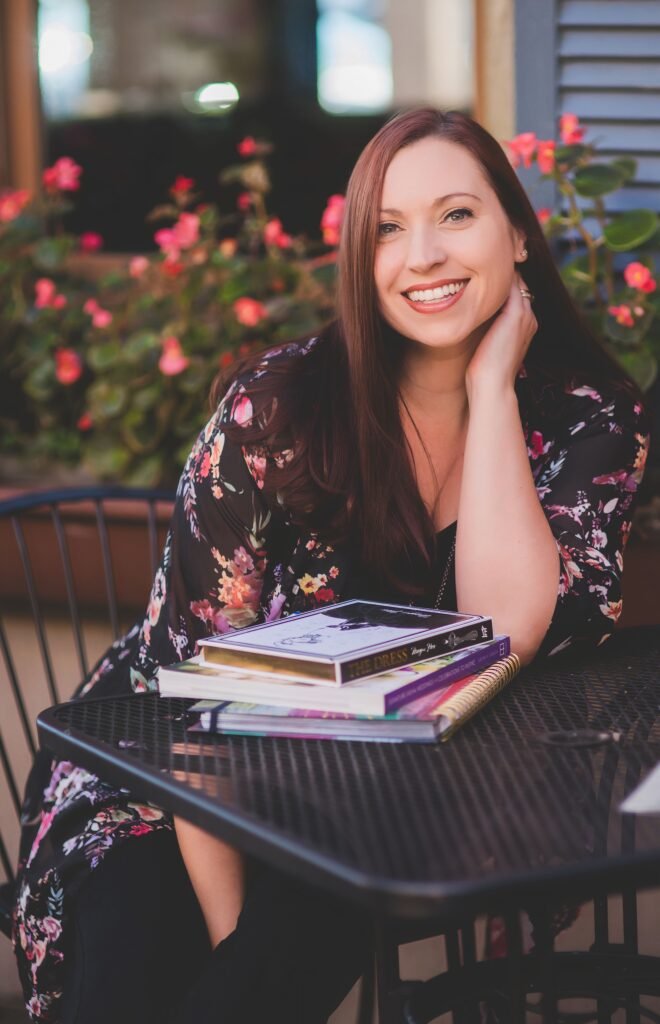 photo by : © Sydney Rasch
Meredith Corning is the founder of Meredith Corning PR and Meredith Events, based in the Ozark Mountain region of Arkansas. She has nearly twenty years of experience in the PR, marketing, events, and entertainment sectors, with a niche in the fashion, wedding, and hospitality industries. Meredith offers media placement, influencer relations, casting, publicity services, copywriting, blogging, messaging strategy, concept curation, and event planning. With the goal of upleveling her clients no matter what phase in their business they come to her, Meredith will push the boundaries and initiate a dynamic mind shift in how her clients see themselves and their work. With a passion for small business, her clients are often creative entrepreneurs. Her down-to-earth personality is what attracts people to her, but her shoot-for-the-stars attitude is what keeps them around. Meredith is a multi-award winning event planner and has focused much of her career in the event arena. Meredith currently offers event planning services exclusively to her PR clients.
Reach out to Meredith Corning